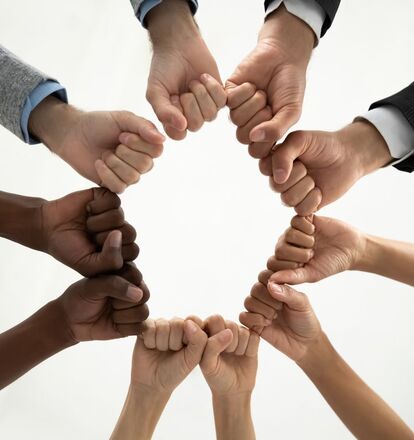 The Quebec Joint Petroleum Equipment Installation Committee is responsible for the implementation of the Petroleum Equipment Installation Order.
We are a non-profit organization incorporated under the Collective Agreement Orders in Council Act. Every employer and all unionized and non-unionized employees are subject to the Order in Council and must contribute to the financing of the committee's activities.
The Board of Directors is composed of 4 employers who are members of the Association des entrepreneurs pétroliers du Québec (AEPQ) for the employer side and 4 representatives of the steelworkers union for the union side. The Board of Directors meets once a month.
The mission of the Comité paritaire d'installation d'équipement pétroliers du Québec is to ensure compliance with the decree and to administer the funds entrusted in a transparent and accountable manner. He is responsible for the proper management of the group insurance scheme introduced in 1988, the pension scheme in force since 1996 and the administration of the vacation fund in force since 1982.
In addition, the committee aims to provide fair working conditions for workers and promote healthy competition among businesses subject to the order.
To conclude, we try to inform, inform and advise employers and employees with competence, diligence, confidentiality all in compliance with the decree.
We invite you to contact us for any reasons you deem appropriate.
The first meeting of the Contracting Parties was held on 2 April 1976 and it was agreed at that time to entrust the administration of the decree to the Joint Committee on Building Materials.
However, even though the Comité paritaire d'installation d'équipement pétrole du Québec has no employees, it remains an entire entity, free of its decisions and management.
From the start, Jacques Poulin and Denis Goulet, among others, called for recognition of the profession and it was not until almost 40 years later, after innumerable efforts and tenacity on their part, that the Mutual Training Association was born. The Mutual is currently developing the courses and examinations that will be used to qualify workers in this industry.